NEWS
itSMF 2019 Speaker Announcement: Mark O'Loughlin to address the question "Hey, where has all our IT gone?"
Organisations are continuing to move more and more of their IT services into the cloud, shifting various elements of their backend IT infrastructure, systems, applications and IT services. In simplistic terms, cloud computing and cloud-based services are just another form of outsourcing with a shift in the current IT supply chain model.
With the increase in outsourcing to the cloud, is it likely that organisations will wake up one day and ask the question – Hey, Where Has All Our IT Gone? … and what does that mean for IT professionals?
Join us for an informative session where this question will be addressed. Mark will explore the disruptive nature of cloud computing and outline what this means for those involved in running IT services today.
Mark will provide three critical findings and insights from the 2019 Digital Skills Survey from the Cloud Credential Council (CCC) which is being released in September 2019. In addition, at the end of the session, delegates will be shown how to access a free, simple and effective readiness assessment from the CCC in conjunction with the Innovation Value Institute (IVI). 


ABOUT THE SPEAKER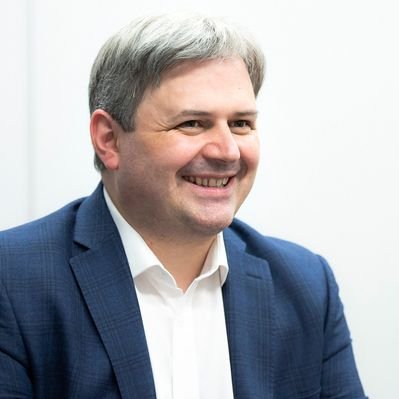 Mark O'Loughlin
Managing Director & Owner, 
Red Circle Strategies
A recognised thought leader in IT service management, cloud computing and digital, Mark is a published author, educator, speaker, consultant, managing director and owner of consulting firm Red Circle Strategies.
Mark is also Managing Director of the Cloud Credential Council (CCC) which is enabling digital ready professionals and organisations by providing vendor-neutral certification for IT professionals including Cloud, Big Data, and IoT.

REGISTER NOW to attend itSMF 2019!
The Annual IT Service Management conference will take place in the Gibson Hotel, Dublin on Friday 20 September 2019.
This year's theme is 'Service Management in the Digital Age'.
Register today to guarantee your place and save 20% on your registration fee until the 23rd August, and hear presentations from IT Service Management experts and avail of plenty of networking opportunities too!
Visit our conference website for more details about the event:
https://www.itsmf.ie/conference
SPONSOR US!
Be a sponsor of Ireland's only IT Service Management conference and workshops, where ITSM professionals gather to share and discuss how to manage and deliver better services to our customers. 
As a sponsor, you will have the opportunity to exhibit your products and services, participate as a speaker/ panellist, share your views on the challenges IT Professionals face in providing excellent IT services and show what your company can provide to achieve agile projects, effective KPI's and long-term goals. 
To discuss Sponsorship and Exhibition Opportunities, contact us at:
conferences@ics.ie or call us on 01 237 7720
PROUDLY SPONSORED BY